​Click here
for the 2018 - 2019 Conventional Calendar for Douglas County Schools
**PLEASE USE THIS LINK BELOW TO COMPLETE THE DISMISSAL SURVEY FORM BEFORE THE FIRST DAY OF SCHOOL. **

Dismissal Form Survey

Thursday, August 9th - First Day of School

The first full day of school for students in grades K-5 is Thursday, August 9

th

. Students will meet their teachers on the front blacktop on the first day of school for an opening flag ceremony that begins at 8:30 AM. *

Click here

for a map of where our classroom will be meeting for our opening flag ceremony.
I will have a sign with my name on it to help you locate us.



Friday, August 10th - Rolling Start to the School Day Begins

On the second day of school students will enter the building through the front door on their own between 8:20 AM-8:30 AM and walk directly to their classrooms. Teachers and older students will be available to assist younger students. Our rolling start ensures a smooth start to the day. Parents of preschool students will need to walk their children into the building using the west entrance and sign their child in. School will be in session from 8:30 AM-3:30 PM next year.



Click here

for information regarding the Rolling Start to the School Day




Click here

for general drop off and pick up procedures.



Wednesday, August 15th – Back to School Night for Parents Only


Please join me for our Back to School Night! I will provide parents with an overview of the school year on Wednesday, August 15

th

, during the following two

Back to School Night sessions: 6:05-6:35 PM & 6:40-7:10 PM. The principal will share school celebrations and upcoming goals for the year in the gym from 5:45-6:00 PM.

There is no sign up for this night.

We hope you will join us for these informative sessions.



Thursday, August 28th- Student Assessment Day


In an attempt to gain more targeted information regarding your child's academic strengths and needs,

each child will come to school for

one hour only on August 28

th

to complete reading and math assessments.
The assessments administered allow me to alter my instruction to meet your child's individual needs and learning style.


Click

here

for the online conference scheduler between July 18

th

– July 31

st

to select an assessment time for your child

. The password is

digger

.
Because we value the information we obtain on these days, it is mandatory that all children complete their assessments on August 28

th

. Please bring your child to the front vestibule and teachers will escort him/her to his/her testing location. Students will conclude their assessment hour in the gym where your child will take his/her school picture.

Our Before and After School Enrichment program (B.A.S.E.) will be available on August 28

th, if needed.


Please contact B.A.S.E. as soon as possible, as spaces are limited.


Powered by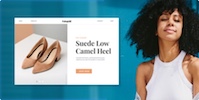 Create your own unique website with customizable templates.